Written by Melissa Ann Mitchell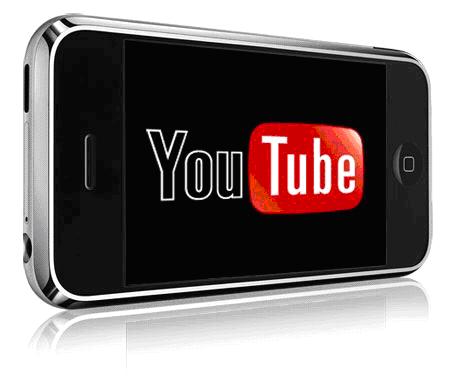 Video Marketing is essential to gaining massive traffic to your site in a short period of time. Videos rank very high on Google, which is essential to your success in gaining traffic through videos. The question remains, though, for many, how to truly achieve great traffic through the use of videos. This article will give you ten achievable steps in gaining traffic through video marketing.
1) Create a YouTube account. Go to www.youtube.com and create your own account. I find it very easy to record right from YouTube with my laptop built in webcam, if I am recording myself. If you are speaking and presenting something yourself, this is a great option!
2) Get Camtasia Video Recording and Editing Software. If you cannot get that software right away, there are many places you can get screen recording software for free. Just remember, anything free will have limits. Many free screen recording programs will have time limits on how long you can record for.
3) Begin recording your videos! If you are recording on your desktop, you can create power point presentations and then record your voice as well while going through the presentation. Or, you can just record a training of activities you are doing on your desktop. See my example here of a training I did using Camtasia and while recording my desktop activity: http://www.youtube.com/watch?v=YwdprdV1ZVg&feature=player_embedded
4) Next – Upload your saved video to YouTube. Now, this is key.. You need to use your keywords, so, for example, if you are trying to get traffic to your site about "weight loss", you will want to put those key words you have chosen in both your title and your keywords when uploading. Like my example video here,http://www.youtube.com/watch?v=YwdprdV1ZVg&feature=player_embedded, I used the keywords "to Gain Blog Traffic" in both my title and my keywords and my description. This way, when those keywords are searched for in google or another search engine, this video will show up in the results.
5) Insert your Saved Video from YouTube on your blog. This creates a connection, from your video to your site, so that the search engines will see that your video is now in fact in more than one place.
6) Be sure to include those SAME keywords in your blog title and blog text and your tags or keywords on your blog post!
7) Once you have successfully gone through these initial steps, it is now time you kick up your video marketing one more notch! You should submit your video to more than just YouTube. You can use Tube Mogul, a free online service where you can submit your Video to several sites at once.
If you want to submit your video to even more sites, contact me at melissa@melissaannmitchell.com and I can have your video submitted to 50 sites at once. Just be sure to put "video submission" in the subject of the email so I know what you are referring to!
9) Share your video on Social Media Sites like Facebook and Twitter to get it more exposure.
10) Reply to comments on your video on YouTube. The more you interact, the more people will visit your site or blog, which means, the more traffic you will receive!
For more video marketing tips and training, visit www.melissaannmitchell.com. Melissa Ann Mitchell is Your Online Marketing Mentor, teaching you how to use the Internet to Skyrocket your Business to that next level!